Team
Information Packaging Corporation is a leading manufacturer in custom printed packaging for Specialty Envelopes, Hotel Keycards, Bank Cards, Gift Cards, ID Cards, Building Access Cards, RFID Smart Cards and so much more. Your packaging is an extension of your brand, and the best way to stand out is to customize it. We're a small business, too, so we know just how much a brand means.
Our printing and converting is done right here on-site in our Western New York manufacturing facility. We do high quality work and get the job done better and less expensive than our competition.
Here's how:
Better
Simply because Information Packaging Corporation is the manufacturer. With all processes completed on-site, we are able to monitor and manage quality from start to finish.
Less Expensive
Since we are the manufacturer, we are able to pass on to our customers the savings from controlled costs and minimum overhead.
Partner with Information Packaging Corporation for better, less expensive solutions for your custom packaging and printing needs.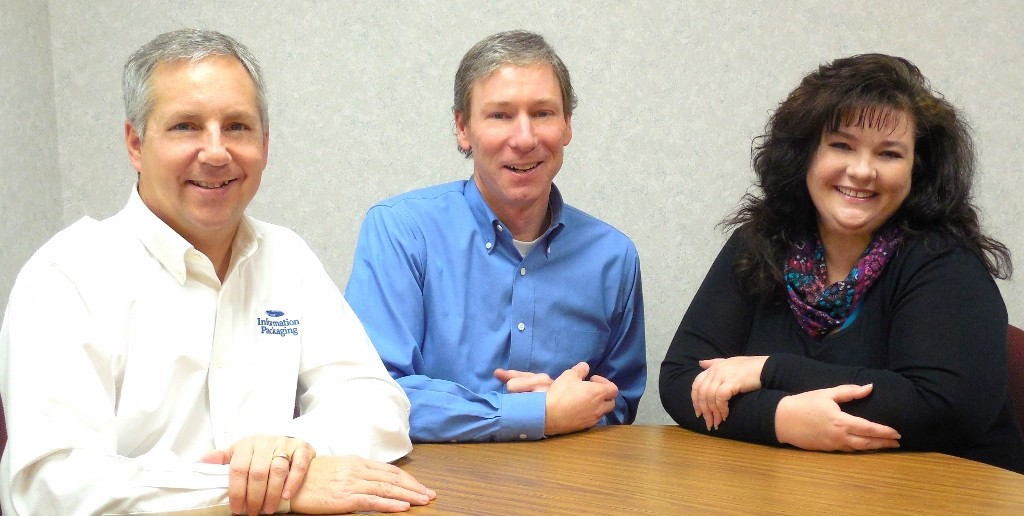 The Sales Team, from left to right: John Vair, Key Account Manager; David Young, Vice President of Sales;