Government
Information Packaging has been manufacturing products for the government for over 30 years. Back in the day, government agencies had to depend on distributors to source custom packaging supplies. Working directly with the manufacturer provides government agencies the ability to save money and maintain accurate, timely communication to ensure all of their needs are met or exceeded on every level. Since Information Packaging has become GSA approved*, government agencies at all levels have the ability to source what they need directly from us, the manufacturer.
A large variety of our in stock packaging products are available through the GSA Advantage online shopping portal. We also have the ability to customize products to your specifications and ensure that you receive excellent customer service from beginning to end. Our history of innovative thinking and top notch product development experience enables us to manufacture the best packaging options to fit your needs.
Our philosophy is simple.
We treat our customers as we would want to be treated.
Our Customer Service/Sales team strives to provide the best service and buying experience in the industry by keeping our customers engaged throughout the entire production process.
We take great pride in the fact that all of our products and materials are made in the USA.
Information Packaging provides products for several government agencies, including local municipalities, county, state and federal governmental offices. We have manufactured many products for the government sector including:
Tyvek envelopes for the Postal Service
CD and DVD envelopes for several government agencies, including the FBI
Government mailers for the office of Hearings & Appeals
Tyvek or paper card sleeves for non-RFID identification cards such as veterans medical benefits, Department of Agriculture and military housing
RFID blocking sleeves for higher level security cards that are used by the Department of Homeland Security, government purchasing cards and military benefits cards
ArmorShield® RFID blocking sleeves are FIPS 201 approved and have been produced in our Macedon, NY facility since 2006. Our proprietary ArmorShield® material is tear and water resistant. Information Packaging is the leading producer of RFID Blocking Card Sleeves for the enhanced driver's license in the following:
Washington State
New York State
Vermont State
Canadian Provinces
Our ArmorShield® RFID blocking sleeves are recommended for passports and government issued ID cards (Department of Defense and the Permanent Resident Green Card).  Request a sample today !
Call us at 315-986-5793 to discuss your custom project or fill out our contact form.
*Information Packaging Corporation is certified to work with the GSA (U.S. General Services Administration).

**Click here for GSA Terms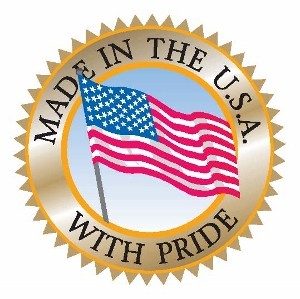 Buy American!
ArmorShield® – Registered in the U.S. Patent and Trademark Office.