History
In 1985, four former Boise Cascade executives with significant experience in the envelope industry founded Information Packaging Corporation. Back then, the company focus was on the conversion of Tyvek
®

to sleeves for 5 1/4″ floppy disks. Information Packaging Corporation soon became the world's largest manufacturer of disk sleeves. Today, we are one of the leading manufacturers of custom envelope solutions for plastic cards , including many  RFID applications, and  CDs/DVDs.
The fastest growing market for Information Packaging Corporation has been sleeves and envelopes for plastic cards , which support the financial and hospitality industries. Our extensive line of custom printed sleeves and envelopes for plastic cards is a cost effective way to protect the cards from damage while helping our customers to reach their customers through a new means of marketing.
Information Packaging Corporation also manufactures card sleeves and envelopes in ArmorShield

®

.  We developed ArmorShield
®

to protect information stored on RFID applications. Radio frequency identification card (RFID) applications include:
U.S. Passport Cards
Enhanced driver's licenses
Contactless credit cards
ATM/debit cards
Government IDs
College student IDs
Building access cards International transit cards.
Tyvek
®

and paper alone do not block RFID signals and do not protect against skimming or unauthorized access. Use Information Packaging Corporation's

ArmorShield

®

to protect identities and secure private information.Take a look at our latest offering, ArmorShield

®

Premier Collection for Card Sleeves and Passport Sleeves – choose from several prints and patterns for  secure RFID Blocking protection.
Information Packaging Corporation continues to keep pace with both the computer software and media industries that require CD and DVD packaging manufactured from Tyvek
®

, paper, poly, vinyl and other specialty materials. We supply and service software, movie rental, replication, duplication and distribution companies.
We maintain the manufacturing capabilities of a large company with the personal service of a small company. Our Purchasing Department buys rolls directly from the paper mills or DuPont, which our Production Team sheets, trims, prints, die-cuts and folds. We have the capabilities to convert light weight paper and Tyvek

®

to heavier board stocks and to run envelopes as small as 1″ x 1-9/16″ to larger envelopes of 10″ x 15-3/4″. Our specialty is in the area of the smaller envelopes, Tyvek
®

envelopes and converting special materials.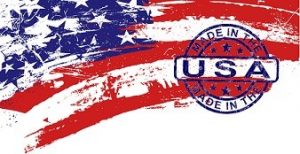 ArmorShield® – Registered in the U.S. Patent and Trademark Office.